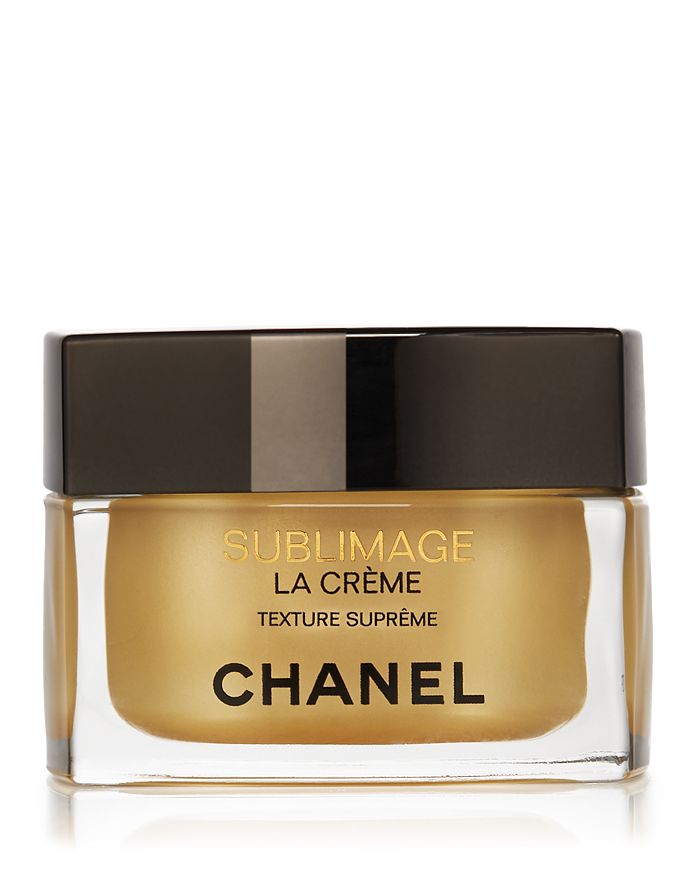 CHANEL
SUBLIMAGE LA CRÈME
Ultimate Skin Regeneration - Texture Suprême 1.7 oz.
product details
Empowered with ultra-pure and precious natural ingredients, this rich, comforting cream from the next generation of complete anti-aging skincare helps to revitalize and restore skin to its most youthful, radiant appearance. Skin is 52%* more radiant and 36%** more firm, while dark spots appear diminished by 32%*.

Chanel scientists traveled to the farthest reaches of the island of Madagascar in a quest to find the key to a unique anti-aging skincare product. While observing plants essential to SUBLIMAGE, Chanel Research uncovered a peak moment in the Vanilla Planifolia life cycle -- a precise instant when the fruits of the plant offer extreme regenerative properties, and rare and powerful molecules appear briefly before they disappear. At this peak of their power, the Planifolia fruits are harvested by hand, one by one. Using the delicate process of Chrono-Extraction, Chanel captures and eternalizes these fragile molecules to create the Éphémères of Planifolia. At the heart of SUBLIMAGE LA CRÈME, this key ingredient, along with Enriched Planifolia Polyfractioned Active, helps renew vitality, while helping to enhance the look of regeneration, firmness, uniformity of skin tone, hydration and radiance. Camellia and Canola oils, along with Shea Butter, provide added comfort.

*Clinical evaluation of 31 women who applied SUBLIMAGE LA CRÈME Texture Suprême for four weeks.
**Clinical evaluation of 19 women who applied Sublimage La Crème Texture supreme for four weeks.