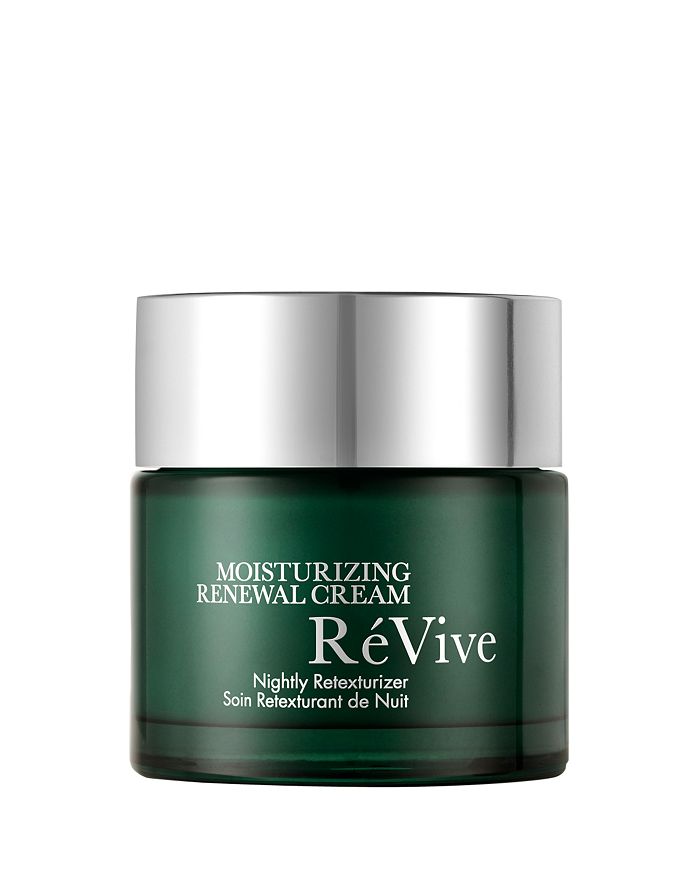 RéVive
Moisturizing Renewal Cream Nightly Retexturizer 0.5 oz.
product details
WHAT IT IS:
RéVive's #1 selling night cream powered by Bio-Renewal Protein and Glycolic Acid to gently exfoliate, retexture, renew and moisturize facial skin overnight as you sleep.

WHAT IT DOES:
- Dramatically reduces visible signs of aging, smooths skin texture
- By morning skin is fresh, glowing, renewed

KEY INGREDIENTS:
- Glycolic Acid: A high dose of skin renewing Glycolic Acid helps to visibly retexturize skin--penetrates skin deeply and easily, removing dead skin cells, effectively treating fine lines, acne, blackheads, dullness, oiliness while promoting healthy skin turnover.
- Glycerin and Sunflower Seed Oil: Fortifies the protective moisture barrier so skin looks younger and stays resilient.
- Powered by Bio Renewal Protein: Skin-identical protein that encourages skin cell turnover.