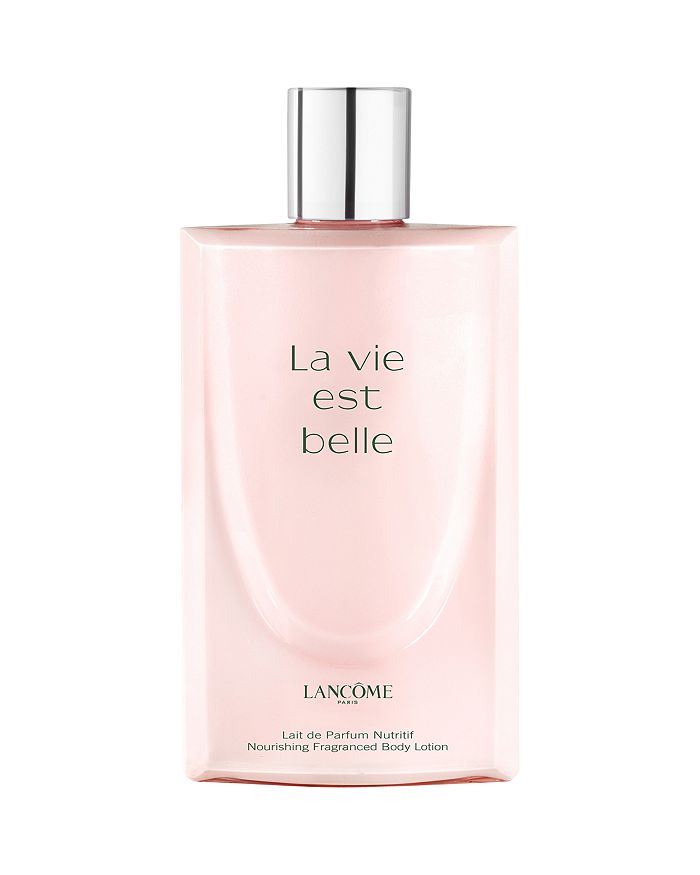 Lancôme
La vie est belle Body Lotion 6.7 oz.
product details
KEY NOTES:
Iris, patchouli, gourmand, praline, sambac jasmine, orange blossom

ABOUT THE FRAGRANCE:
La vie est belle, French for "life is beautiful," is a statement on the world around us, infused with meaning, with both a conscience and a soul. La vie est belle is for the woman who lives in the present, who is filled with honesty, truth and gratitude, and who is free of social constraint, to emblazon her own unique path. La vie est belle represents a choice--the choice to create your own path to happiness. La vie est belle is the fragrance of joyful femininity that makes life more beautiful.

Moisturizes. Smooths. Illuminates. A luxurious, moisturizing fragrance body lotion that offers the unique experience of La vie est belle. Your skin is instantly smoothed and illuminated to its most beautiful self.