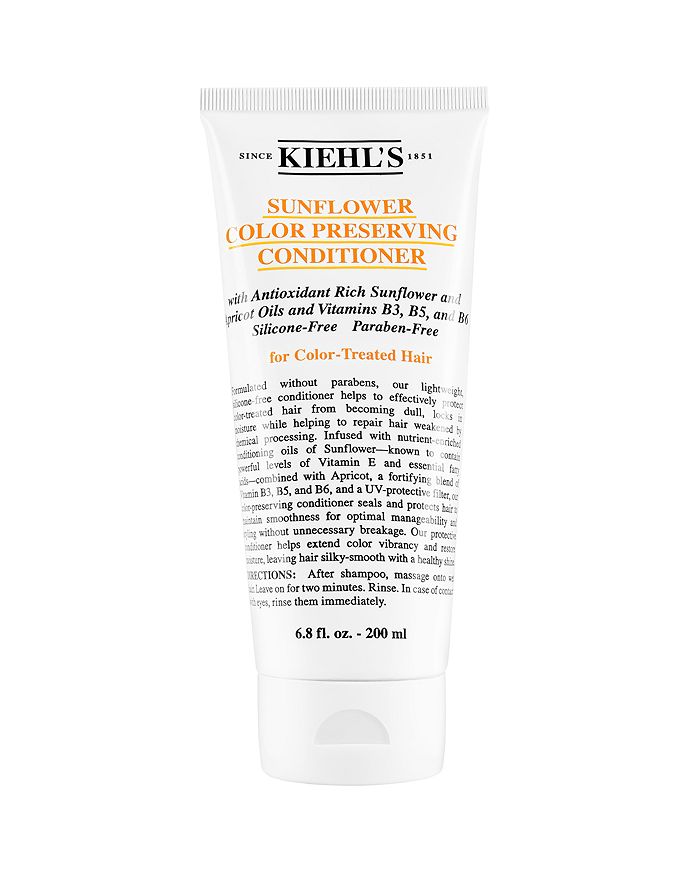 product details
WHAT IT IS:
A lightweight, silicone-free conditioner for color-treated hair.

WHAT IT DOES:
- Infused with sunflower oils, apricot, a fortifying blend of Vitamin B3, B5 and B6, and a UV-protective filter
- Seals and protects hair to maintain smooth, shiny hair for optimal manageability and styling without unnecessary breakage
- Helps extend color vibrancy and deeply moisturizes and detangles hair, leaving it silky-smooth and shiny

KEY INGREDIENTS:
- Apricot Kernel Oil is extracted from Apricot Kernels and contains Vitamin E and unsaturated fatty acids. Within this formula, it helps moisturize and soften skin.
- Sunflower Oil contains beneficial amounts of Phospholipids as well as high concentrations of Ceramides. Its strengthening and protective agents help to further nurture and condition dry or damaged skin. The resilient Sunflower extract is also known to care for sun-exposed and aging skin as a result of environmental aggression.

FREE OF...
- Parabens
- Silicone

HOW TO USE IT:
Shampoo hair with Kiehl's Sunflower Color Preserving Shampoo. Rinse and apply a generous amount of conditioner to hair, especially the ends. Gently work through the hair and leave on for two to three minutes. Rinse with lukewarm water. Style as usual.