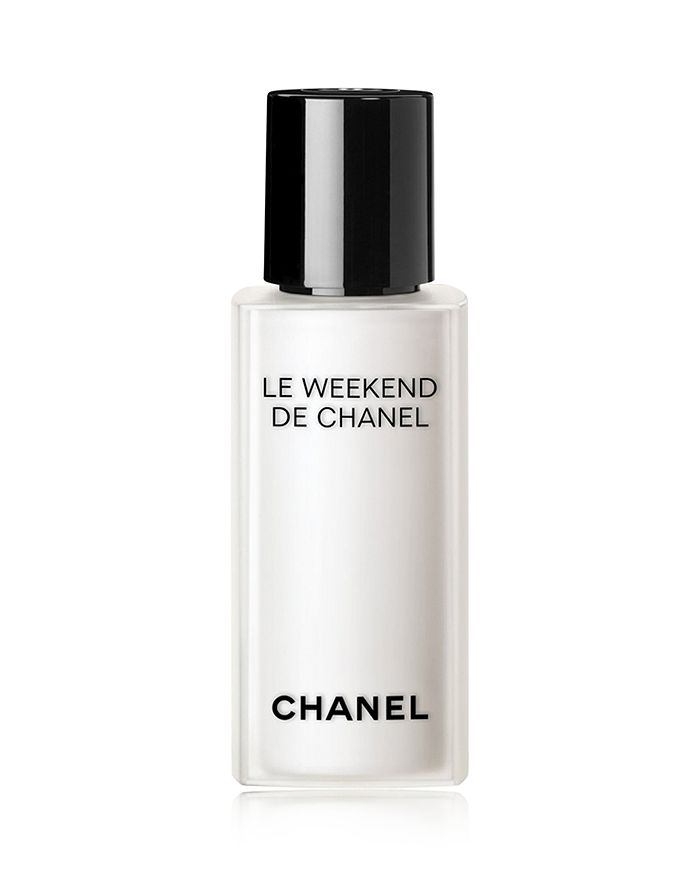 CHANEL
LE WEEKEND DE Weekly Renewing Face Care 1.7 oz.
Weekly Renewing Face Care
product details
Enhances renewal and replenishes hydration to give skin a much-needed weekend break. Combined with relaxing Rose Water, a gentle Glycolic Acid Complex is gradually released for ideal exfoliation and lasting moisture. Skin is softer and more luminous for the week ahead.