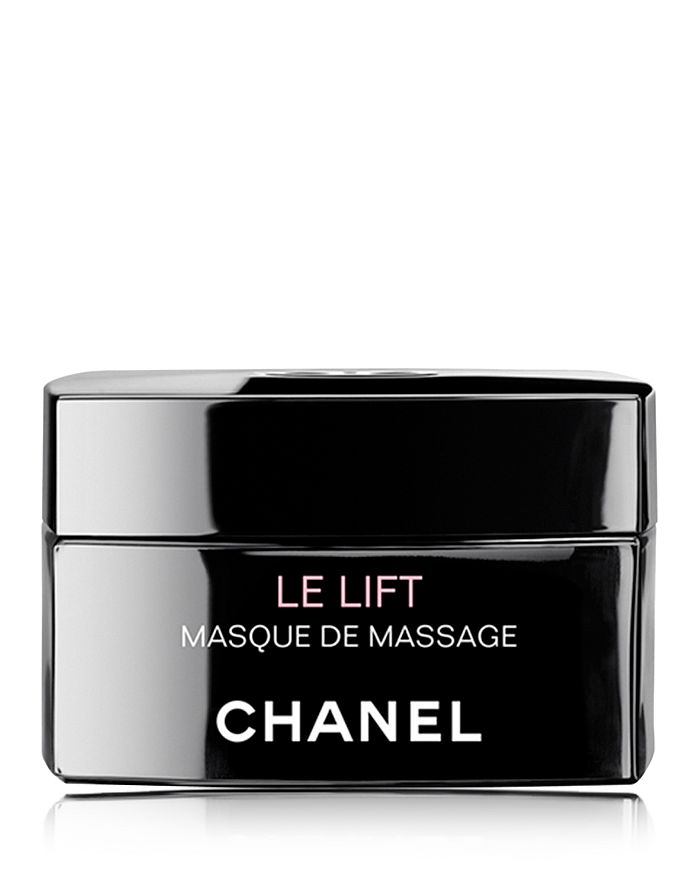 CHANEL
LE LIFT MASQUE DE MASSAGE Firming Anti-Wrinkle Recontouring Massage Mask 1.7 oz.
Firming Anti-Wrinkle Recontouring Massage Mask
product details
Smart skincare customized to each woman's unique needs.

This sculpting mask features patented 3.5-DA* and a powerful, soothing Neroli Extract to immediately tone and firm skin, helping redefine facial contours while smoothing lines and wrinkles. The rich, creamy texture glides beautifully onto skin to maximize benefits.

ANTI-AGING BREAKTHROUGH:
Signs of aging appear at a different pace for each woman. After 12 years of research, Chanel scientists discovered a new approach to address individual aging concerns.

Researchers isolated a remarkably potent extract from the Edulis Morning Glory and created a patented compound 50 times more concentrated than the original molecule. The resulting ingredient, 3.5-DA, intuitively detects and targets individual factors of aging to restore skin to its optimal firmness**, while improving tone and suppleness.

*A Chanel-exclusive form of dicaffeoylquinic acid.
**Based on self-evaluation test conducted by 30 women.