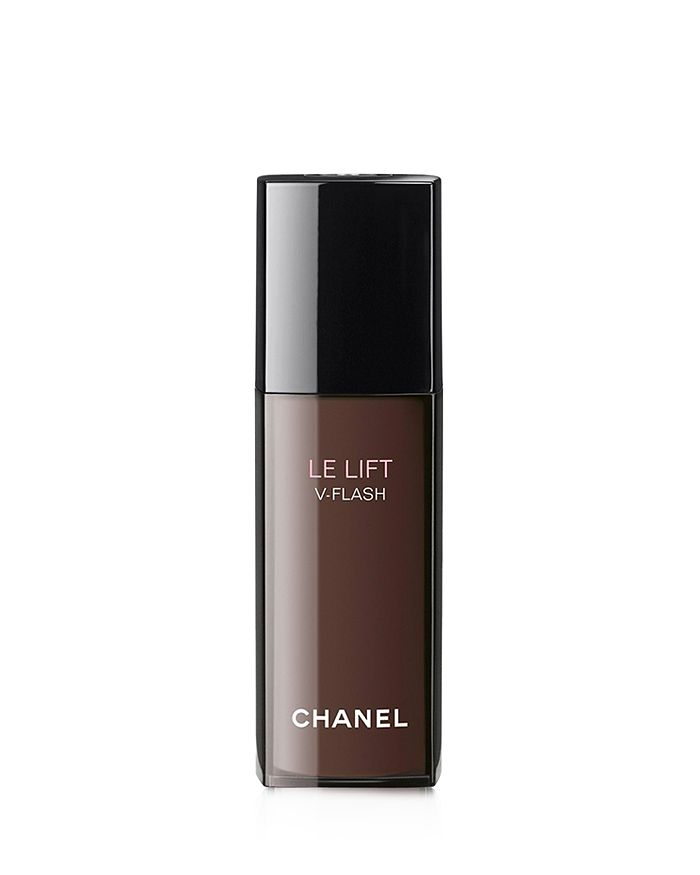 Firming Anti-Wrinkle V-Flash 0.5 oz.
product details
An ultra-light, fast-absorbing serum that delivers an instant tightening effect along with radiance to revive dull, tired skin.

KEY INGREDIENTS:
Signature LE LIFT ingredient 3.5-DA* and three essential vitamins--B3, C and E--come together in the serum to help provide immediate anti-fatigue benefits for a firmer and smoother look. The complexion is visibly rested, refreshed and full of youth.

Researchers isolated a remarkably potent extract from the Edulis Morning Glory and created a patented compound 50 times more concentrated than the original molecule. The resulting ingredient, 3.5-DA*, intuitively detects and targets individual factors of aging to restore skin to its optimal firmness**, while improving tone and suppleness.

How to use:
Use daily or as needed for an intense lift. Apply before LE LIFT SÉRUM and follow with LE LIFT cream for enhanced results.

*A Chanel-exclusive form of dicaffeoylquinic acid.
**Based on self-evaluation test conducted by 30 women.