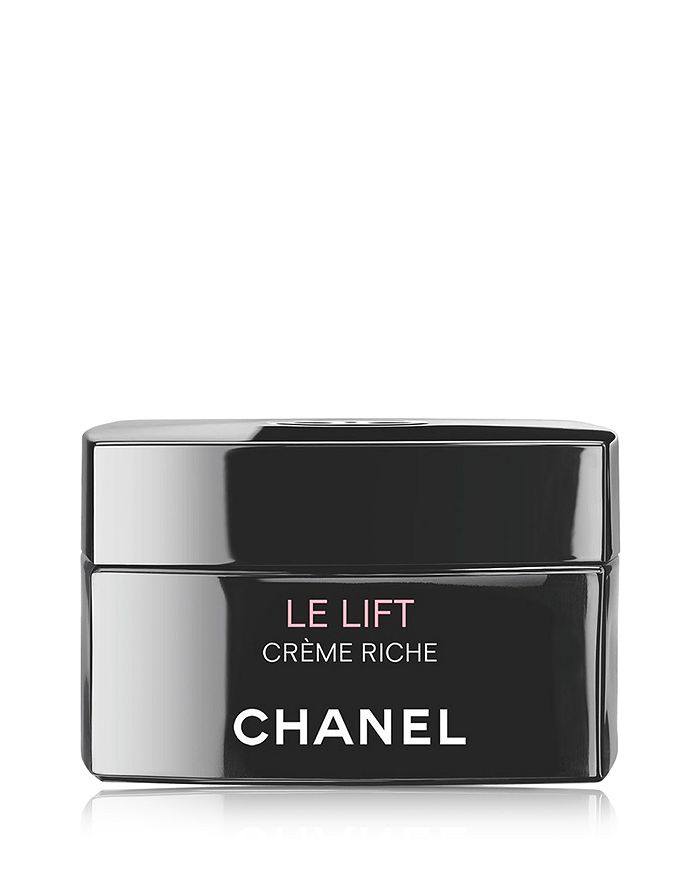 CHANEL
LE LIFT FIRMING Anti-Wrinkle Crème Riche 1.7 oz.
Anti-Wrinkle Crème Riche
product details
This rich, nourishing formula, part of the innovative LE LIFT skincare range—precisely targeted, individualized skincare with the pure and ultra-powerful ingredient 3.5-DA*, a highly effective molecule that promotes skin elasticity—recontours, tones and refines the complexion to reveal skin's optimal firmness. Absorbs instantly and blends seamlessly into skin.

Scientific research has revealed the importance of key proteins, which can significantly slow down the signs of aging, influencing the tone, suppleness and resilience of the skin. After 12 years of research, Chanel scientists isolated a remarkably potent extract from the Edulis Morning Glory plant, proven to boost the production of these key youth proteins**. Researchers created a patented compound 50 times more concentrated than the original molecule. LE LIFT uses this technology to intuitively detect and target individual factors of aging at a molecular level* to restore skin to its optimal firmness.***

*A Chanel-exclusive form of dicaffeoylquinic acid.
**Based on in vitro test of microRNAs.
***Based on self-evaluation test conducted by 30 women.